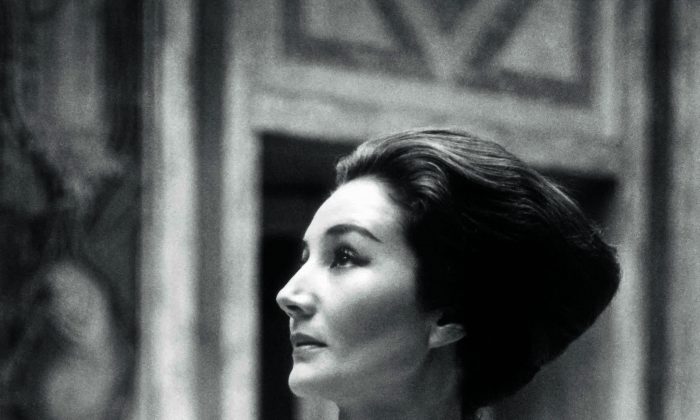 26 Apr

A Femme du Monde and Muse, Jacqueline de Ribes

Jacqueline Bonnin de La Bonninière de Beaumont was born to wealth. A French socialite whose family made a fortune from rubber, banana, and palm-oil plantations in Africa, Indonesia, and Indochina.

She became an icon of glamour and sophistication in the 50s, 60s, and even well into the 80s.

Born in 1929 and married to Count Edouard de Ribes (1923–2013) in 1948, part of the allure of de Ribes is, of course, her beauty and her svelte elegance. By her mid 20's she had been initiated to the best dressed list. With her aristocratic face and a profile that would have stirred envy in Cleopatra's bosom, many would attempt to duplicate her style.

The embodiment of Parisian elegance, Jacqueline exuded grace and chic. With her legendary profile, impossibly long neck and refined features–she set a standard for her times. The irony of it all was that she grew up insecure about her looks. Her mother criticized her features.

"My mother kissed me just once in my childhood," Jacqueline notes. "I had the feeling always of being insecure—so I was always bumping my soul and my head."

It was her maternal grandfather, the Count Olivier de Rivaud de la Raffinière, that instilled the greatest sense of self-esteem, self-worth, imagination and optimism in her. When he fell ill to cancer, she begged to be by his side, but WWII had commenced and the family was split up and the wealth lost.

"He was the only one who loved me," Jacqueline says. "I begged to be his nurse—and I dressed the part, too. But nothing helped against death. When my grandfather died, I was completely lost. Then the war started—and I was almost glad because I thought, now other people will be sad like me."

From a difficult childhood and early loss she learned resilience, self-respect, and the importance of creating your destiny. YOU have your life in your hands.

"When Jacqueline feels she has to break rules, she does—but never with an empty head. Nobody can put her in a cage. She is very loyal, but she is also a free bird—a bird of paradise."-Jean-Gabriel Mitterrand

This is one of my favorite quotes that describes her. This too, is how I feel. I'm loyal to the bone, with noticeable but healed scars, but I am also free as a bird. A good lesson for all women.

Here are other quotes about Jacqueline from celebrity friends…

"It was a show. And she was the star. No one knew like Jacqueline the power of an entrance."-Oscar de la Renta

"Jacqueline is an ivory unicorn,"-Yves Saint Laurent

For all these reasons and plenty more, Jacqueline de Ribes is our Wanderlust Muse.